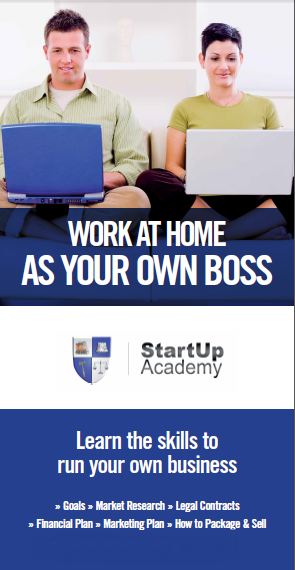 Business StartUp Training Courses & Support
Free Guide to working from home
If you are a beginner to starting your own business we have a free guide that will give you all the information you need to get started as an independent contractor.
StartUp Academy Business Course
This course will get you started with the important aspects of starting a business, including templates, product/service design and pricing, marketing strategy and legal protections.
See what's included in the StartUp Academy Business Course
COMPLETE Software and SoftSkills Training & Support
Establish your foundations and then upskill using the latest technology and software for your digital marketing, operations and accounting. Includes online support as well as mentoring along your journey.
Training and Support for Clients Small Business StartUp Academy COMPLETE Cloud Course (opens in new website)