Industry Experience
It's one thing to have a course that covers most of the topics you need to start, manage and grow a small business, but it is another thing to receive tips and tricks from business owners who have built successful businesses and businesses that have been able to adapt to changes in the business environment.
To compliment our training reference guides and video presentations we have regular contributions from our academic board. These are experienced business people who are running businesses right now.
Academic Board
Steve Slisar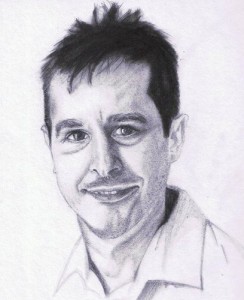 As a business owner and startup investor Steve is responsible for the identification of business and technological trends and opportunities. Steve analyses the strategic resource requirements in technology, systems and HR, and then implements these resources to manage and grow the business operations. This includes strategic marketing, both direct and online to increase brand awareness and revenue.
Steve looks for investment opportunities where he can play a pivotal role to commercialise the business and realise it's full value. This process includes the negotiation for the purchase and sale of businesses and shares. Steve likes to work with technology to provide innovative products and services to customers while achieving financial and operational goals.
Currently working with business partners in Online Education, Telecommunications and Bookkeeping, Steve's specialities include direct and online marketing strategies and systemising operations.
Mark Darling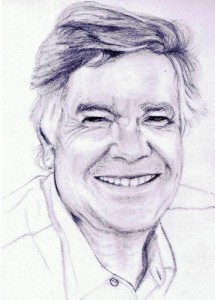 When the bottled water business started and Australian's demonstrated that they were happy to pay for small bottles of water in addition to larger bottles atop water coolers in offices, Mark started Fountainhead Water Company. This business grew from year to year as Mark used the resources at his disposal, bottling water for "white label" customers until he sold this multi-million dollar business to a public company. An astute entrepreneur, Mark has been involved in many businesses and has the accounting knowledge and business acumen to start a company from scratch, establish a solid brand, build replicable processes and exit the business at the right time. His key message to budding business builders is improvise.
Nicola Wilson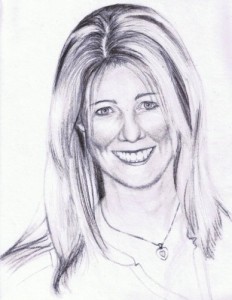 Nicola worked in corporate finance for 14 years with companies including Caltex and Fairfax where she worked in the Mergers and Acquisitions teams, she's also worked for Andersen and Ernst & Young. Nicola is a BA in English and is a Chartered Accountant and her work has included financial modelling, business valuation, review of subsidiary companies, writing board papers, and some month end reporting.
In 2011 Nicola started her own consulting business where she works with many small businesses to use her knowledge and her experience to help small business owners to grow or sell their business. Her unique skills in both Accounting and Writing make her an invaluable board member and puts her in an excellent position to create as evaluate business plans and Information Memorandums as well as teach small business owners about financial matters.
Michael Griffiths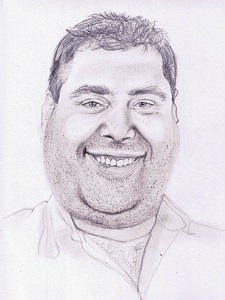 As one of Australia's most prolific online marketers, Michael Griffiths helps small business people get the most out of their business. He helps business owners increase their client base and profits through relationship-based marketing and he believes in the concept of "givers gain". By providing clients with as much information as possible he becomes a trusted adviser and continues to build on his experience. His background as a teacher gives him the ability to put complicated concepts into simple words and stories.
Michael is also a prolific speaker and has worked with many business coaching organisation to education their clients about aspects of online marketing. His business teaches people how to perform all the online marketing tasks they need to do to get noticed online, but if a company doesn't have the people or resources it can be outsourced to his organisation.
Ivan Cunningham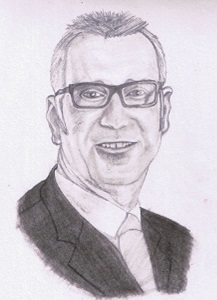 Director and Lead Trainer of "The Training Network" with over 25 years of experience in publishing and retail industries (motoring, restaurant, food, soft furnishings and flooring), Ivan Cunningham is an experienced, proven sales professional and manager. Consulting for a range of clients, from niche small business operators up to large multinational companies in marketing and advertising, Ivan has the ability to adapt to his required audience. An entrepreneur, Ivan has also owned several successful businesses in coaching and retail. Academic qualifications with Communication Management, In-house Corporate Management Training and national accreditation of Certificate IV in Training and Assessment have taught Ivan how to achieve success through the training he delivers today. Ivan is inspirational, committed to results, displaying strong leadership and negotiation methodologies in his practices. His high energy level is always evident to those with whom he has commercial dealings.
Alice Totonjian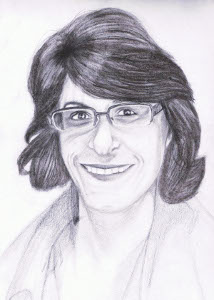 Alice in Paperland offers full one on one business mentoring to help you set up and develop your own business.
Alice opened Alice in Paperland in 2004 and since that time she has built her business to impressive levels. Catering to customers all over the world, craft and the craft industry is one of her biggest passions. She has received commendations from various organisations recognising the work that she has put in to develop her business to what it is today.
For some time, Alice has offered casual advice to many of her customers who are looking to kick start their own businesses, each reaching great success in their own area. Trained as a teacher and with qualifications in marketing, there is really no one better to help you along your way to starting your own business.
Our Partners
In our quest to be the number one provider of small business management skills we have partnered with companies that excel in their fields and help us bring a total solution together. Our Partners are:
Australian Small Business Centre
Maggie Richardson is the founder of the Australian Small Business Centre and has directly helped over a thousand people start or better manage their business via her role as a NEIS instructor, via face-to-face small business training courses, through her two published books and as a business planning coach. Her dedication to helping students discover their passion and help them turn it into a reality has turned the Australian Small Business Centre into the first choice for Small Business Management training courses, coaching and support.
EzyLearn
As one of Australia's most popular online MYOB training course providers, EzyLearn has provided training content online since 2006 when they closed their last of their three bricks and mortar training centres in Dee Why, Sydney. EzyLearn's director, Steve Slisar, and his team have excellent organisational skills to convert traditional training materials into a digital format and systemise the enrolment and delivery of online training courses. EzyLearn provides us with the platform and online support for our small business management students and we offer their online MYOB and Microsoft Office courses to our students.
123 Group Pty Ltd
As an early stage investment company 123 Group Pty Ltd provides startups with funding to help turn determined dreams into reality. In selected growth areas this company provides the know how and support to enable passionate entrepreneurs to set clear goals and make a personal difference to their customers and the market they are in as a whole.