Online Inductions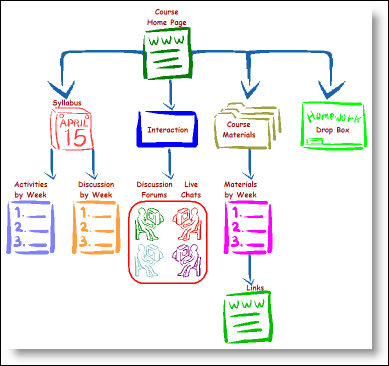 Induction training is important for every company, particularly in the area of work, health and safety, where it's necessary to educate staff and visiting contractors about potential health and safety risks.
Induction training is normally provided face to face at a company's site. It's a time-consuming process to coordinate a trainer and the inductee and the record keeping of who has been inducted is a manual process. An inductions need to be repeated every 1-2 years depending on the site and with manual record keeping it's hard to keep track of when someone needs to be inducted again.
Why is it Important
Companies that work in high skilled areas need to provide evidence that they are keeping their employees up-to-date with current events, rules and laws (ie. accountants, financial advisers, bookkeepers, lawyers etc). There is a requirement for ongoing education and training for all of these professions and many more, but we've found that good companies that want to ensure their staff are all on the same page provide ongoing and regular education.
Even great organisations in the area of HVAC (Air Conditioning), electrical and plumbing put their staff through regular training to ensure they are up to date with new systems, features and operational procedures.
Why Choose EzyLearn
EzyLearn has been creating training courses since 1996 and their course creation process uses cloud technology to facilitate and deliver induction training programs that are completely online and accessible from any computer, tablet or smart phone.
EzyLearn can provide a full-service training solution supported by a team of education consultants who provide training and support for businesses that want to create, manage and deliver their own training materials online.
Create an Induction Course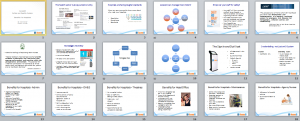 The most important part of the induction process is the course creation itself – you need to:
Find out what is important to teach the inductee
Put the training content together (often using PowerPoint)
Design some tests to ensure inductees know the important information
Make all of these training resources available online
Have a system for managing course start, completion and certification of inductees
Tools to create online inductions
Creating a course outline, training content, course testing and student management are the things you'll learn as part of this team. This will give you the tools to create online induction courses but more importantly manage them from day to day as needed – you'll be in full control.
You'll learn to use the following tools:
Microsoft PowerPoint
Video creation software to turn PowerPoint presentations into video format
Video hosting platforms
WordPress Content Management System

Holds course content – Words and Videos
Enables students (inductees) to register

Learning Management System

Enables logical navigation through course
Tests can be created
Course completions
Issuing of Certificates
Is this a good business opportunity?
Training and Education is one of Australia's biggest industries and it's important in a knowledge-based economy (most developed countries). It is also very important in most professional services organisations to have a system of continuing professional development – ongoing training – as well as for Work Health and Safety, where if you DON'T demonstrate that you have informed workers of any risks you could become personally liable!
As training requirements increase you'll be in a great position to keep creating new and better content and increase the detail in your courses. You can even use these skills to create your own online training business!
How will you get customers?
The team at EzyLearn are constantly speaking with potential customers regarding their training and education requirements so there is an opportunity to leverage this activity for your induction training services – you could even be commissioned by EzyLearn to convert some existing "manual" training courses into online versions.
If you are interested in this opportunity you'll have the support of the EzyLearn Team as well as a dedicated marketing and phone support team.
See what's included and discover the low business start up costs.
Prices and Registration