The new way to grow your business is to get discovered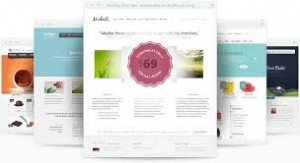 A website is the new sales and marketing funnel for most businesses, replacing the retail shop location or the large yellow pages advertisement that would have almost guaranteed success in the previous decades.
These days your website is a
major source of new business,
an opportunity to warm customers up and enable them to get to know you better and the
perfect resource to offer support to existing customers.
A businesses website shows what you do, how you do it, how experienced you and your team are and how prospective customers can make contact with you. Your website is where Google directs people who are searching for what you offer – if you know how to get discovered.
Google is your friend
For a business to succeed and prosper, it needs a professional website to attract prospect and lots of relevant quality content to keep them at your site for longer. The final step is to have a way of engaging with customers in case they are not ready to buy right now. The deliverables to satisfy Google appetite are:
Relevant keywords and phrases on your web pages
Regularly updated and relevant content (including images)
Call to action
Google loves keyword and phrases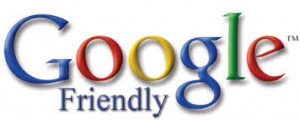 Relevant keywords are used on webpages as well as website "posts" or blogs and they need to be relevant enough for readers to want to stay at your site, read more and engage with your business. With social media services like Facebook and Twitter search results are now often considered more relevant if they are relevant AND recent and that makes the establishment of a blog the most important thing you can do.
Blogs enable you to demonstrate that you are an expert in your field and also show Google that your website has fresh and relevant content that users of the Google Search Engine are looking for.
WordPress is for Words
One of the best way to get your keywords discovered is to get them out and visible to the world. WordPress is one of the quickest ways of getting a professional website up and running quickly, it also has all the tools to optimise it for Search Engines and get meta information about the website into Google cache.
WordPress gives business owners the capability of tagging and categorising all of your content and has a user management system that enables multiple users to contribute to your content, which is ultimately managed by an editor.
WordPress is Google's Friend
WordPress is a content management system (CMS) which means that most of the hard coding work of building a wordpress website is done for you. All you need to do is fill it with rich relevant content and keep it updated regularly.
If you are interested in joining a dynamic team of content creators and educators and are willing to improve yourself and your skills to become a website designer then this opportunity is for you. You will learn how to use WordPress and many of the tools available for it as well as have an opportunity to work with existing businesses as you learn how to do online marketing. You'll learn how to use various forms of email marketing tools as well as measure the success of a website using Google and other analytics tools.
By joining the 123ezy team you can start learning by working with existing businesses and begin to understand the power and leverage of the Internet by earning income based on the quality of your work.
Enjoy writing? Want to work from home?
There is a growing need for writers who have knowledge about Search Engine Optimisation using platforms like WordPress and who understand the value of targeted (niche) and quality content that demonstrates the knowledge, capabilities and capacity of the business to deliver their services to their customers.
Earnings Guarantee Available
If you are the right candidate you'll may be able to participate in the earnings guarantee. Enquire to see if being a Content and Inbound Marketing consultant is an ideal business for you.
Become an Online Marketing Contractor